It's the time of year when you get in the newspaper for fairly minor things - it's not the time of elections, crises in government or new television series. Therefore,
Dagbladet
today has an article on Frode Tuen (21) from near Egersund in Norway, who wears a kilt.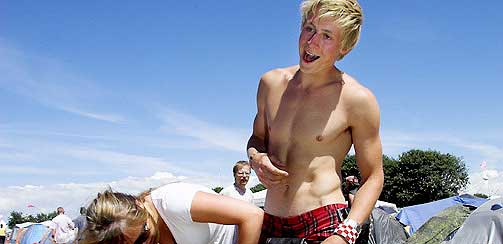 "A lot of women lift up the kilt to check if it's a real kilt." "I've got nothing under, you know."
Well, I don't trust him. Come here and let me check!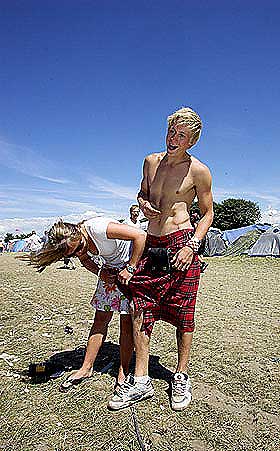 He is also asked what he'll say if his best friend tells him he's gay. "That's ok. But I think it's gross. But I respect people anyway."
Well, cutie, we're all different. There are people who think walking around with a kilt only waiting for people to lift it up, is also gross. I just think it's cute...